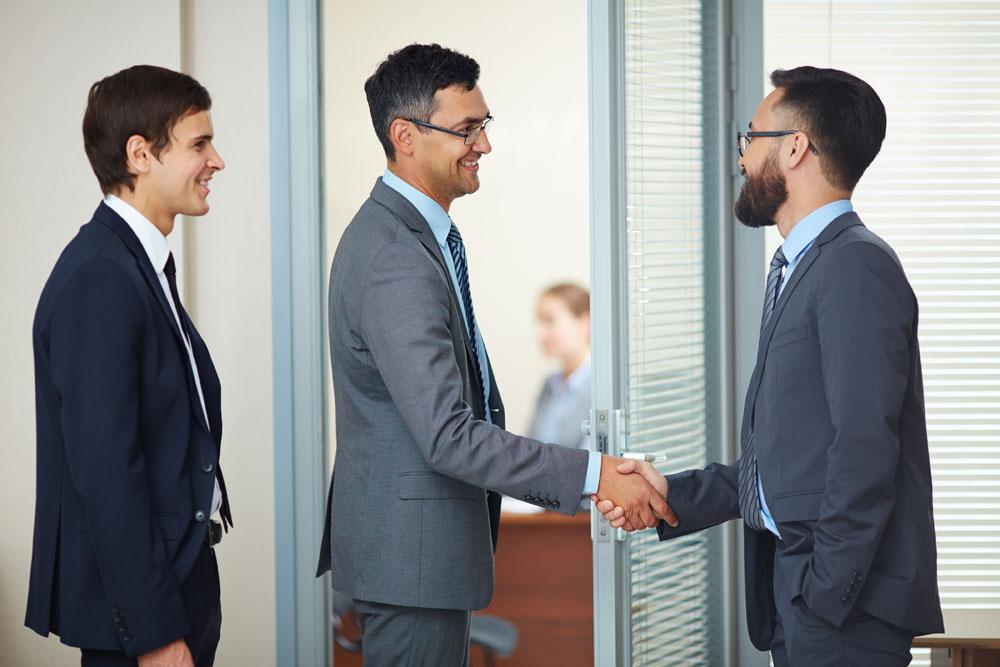 Among the many interview questions that hiring managers or recruiters ask candidates during an interview, "Why do you want to join our company?" is a common one. Now, you may think that this is an innocent question and that you can answer it with utmost honesty.
Evident and cliche answers such as "Because I really need a job" or "Because this company pays well" are not the answers that hiring managers want to hear. While honesty is the best policy, how you frame your answer and choose your words goes a long way in getting you through to the next round of the interview.
In this article, let's discuss why interviewers ask "Why do you want to join our company?" the best ways to answer it and look at some answer samples.
Why Do Interviewers Ask "Why Do You Want To Join Our Company?"
You need to understand that there are specific reasons why hiring managers or recruiters ask all interview questions, and Why Do You Want To Join Our Company is no different. Here are some of the reasons why hiring managers ask, "Why do you want to join our company?" in job interviews.
One of the main reasons why interviewers ask this interview question is to see if you would fit well with the company culture. You see, they want someone who believes in their mission and who will be able to contribute their skill sets, experiences and time to align with the company's goals.
Your answer will also let them know if you are the right fit for the position and the company. Since the entire hiring process can be a hassle for them, they are looking for someone who will be able to stick around for a long time.
They want to see if you are someone who is determined or smart enough to have done your homework. In other words, they want to know if you have done your research on them well enough to know about their business.
How To Answer "Why Do You Want To Join Our Company?"
While there are no formulas to answer this interview question, if you follow the tips to formulate the answer for " Why do you want to join our Company?" below, you should be able to construct the best answer for yourself.
Visit Their Website: Do thorough research on the company you are about to interview for. Visit their website to familiarise yourself with their business, mission and the company's key people. Go through everything from their About Us page to Services to Blogs and even FAQs section. This will help you get a gist of the business, work environment and management.
Utilise Social Media: Going through their social media profiles will give you an idea of what the work culture is like in the way they interact with each other and their clients or customers. This will help you in using the right tone when you answer the interview questions in the interview. Moreover, through the reviews left by the ex-employees, you will be able to understand what people enjoyed or liked most about working for the company.
Go Through The Job Description: You need to be clear about the position you are applying for and what would be expected of you should you get selected. So, go through the JD thoroughly. Once you clearly understand the duties and responsibilities, you will be able to find a specific skill or role that will help you formulate an answer that aligns with the interview question.
Add Your Career Goal: As mentioned earlier, hiring managers to want to hire candidates who will be able to work in the company for a long time. So, ensure that your career goals, short-term or long-term, include your plan to stick around.
Be Positive: Ensure that your answer is delivered most professionally and positively. When talking about the company, don't hesitate to sing the praises to get in the interviewer's good graces.
Also Read: Why should We Hire You
"Why Do You Want To Join Our Company?" Sample Answers
Sample Answer 1
As you are one of the biggest content marketing agencies in Delhi, with a top-notch clientele, I know that I will have the best opportunity to develop and utilise my skills here. The reviews I have read from both employees and clients only make me want to be a part of this fine establishment more and more.
Why this answer works: This answer works particularly well for freshers because without going into too much detail about the roles and responsibilities, you have done your research to know well enough about the company and the industry.
---
Sample Answer 2
As this is an agency, you have clients from different sectors, and I believe my versatility and writing creativity could be a helpful tool here. Moreover, after doing my research and reviewing the reviews in your LinkedIn profile left by people who have had the pleasure of working here, I learned how your exemplary leadership and continuous motivation contributed to their career advancement. It would be an honour to work in such an environment.
Why this answer works: Here, this answer shows that you know what you can bring to the table for the company's growth, and you have also researched to know that the company will provide you room for career growth. It also states that you plan to stick around for a long time.
---
Sample Answer 3
After talking to a former colleague of mine who now works here, I know that this company is kind to its employees by providing them with a safe working environment and helping them develop their skill sets. I also admire how you allow employees to participate and pitch new ideas. I would love to join your organization and build my career here.
Why this answer works: With this answer, the interviewer will be quite delighted to hear about how you took the time to speak with someone in their company in order to learn more about the work environment. Moreover, it also covers the topic of stability.
---
Also Read: Where do you see yourself in 5 Years
Sample Answer 4
To be honest, I have been following the outreach programs that your organisation does for the community for a few months now. I understand how unparalleled & fulfilling the feeling of giving back and helping the helpless can be, and to be able to work for someone who shares the same values as I do would be a dream come true.
Why this answer works: Here, the interviewer will be pleased to know that you understand and share their values. Moreover, it shows how passionate and dedicated you are.
---
Sample Answer 5
I have always been a fan of your brand, and you can only imagine how excited I was when an opportunity to interview for this position came knocking on my door. I understand that you are currently in the process of expanding your International market, and with my five-year-long experience in global sales, I know I will be the perfect candidate for this role. My communication and negotiation skills, among others, will help this company achieve its goals.
Why this answer works: Here, the interviewer will be happy to hear that a fan, who has done their research enough to know their plans, has the right skills required for the job role.
Things To Keep In Mind To Answer "Why Do You Want To Join Our Company?"
While or before answering "Why do you want to join our company?", there are a few things you need to bear in mind to avoid making mistakes. Take a look at them:
Be brief and stick to the point(s). Oversharing will only make you fumble for the right words.
Mind your body language and facial expressions when you answer. Smile, sit straight and do not fidget.
Do not mention salary or other perks and benefits.
Keep it professional and positive.
Don't give vague and irrelevant answers.
Be confident when you answer but not overconfident to the point that you sound smug.
We hope this article helps you in understanding why interviewers ask "Why do you want to join our company?" and that our "Why do you want to join our company?" tips and "Why do you want to join our company?" sample answers help you ace your upcoming interview.
We will leave you here with our best wishes!
Also Read: Interview Questions for freshers
Latest Jobs in India
Search Articles
Categories
Recent Blogs