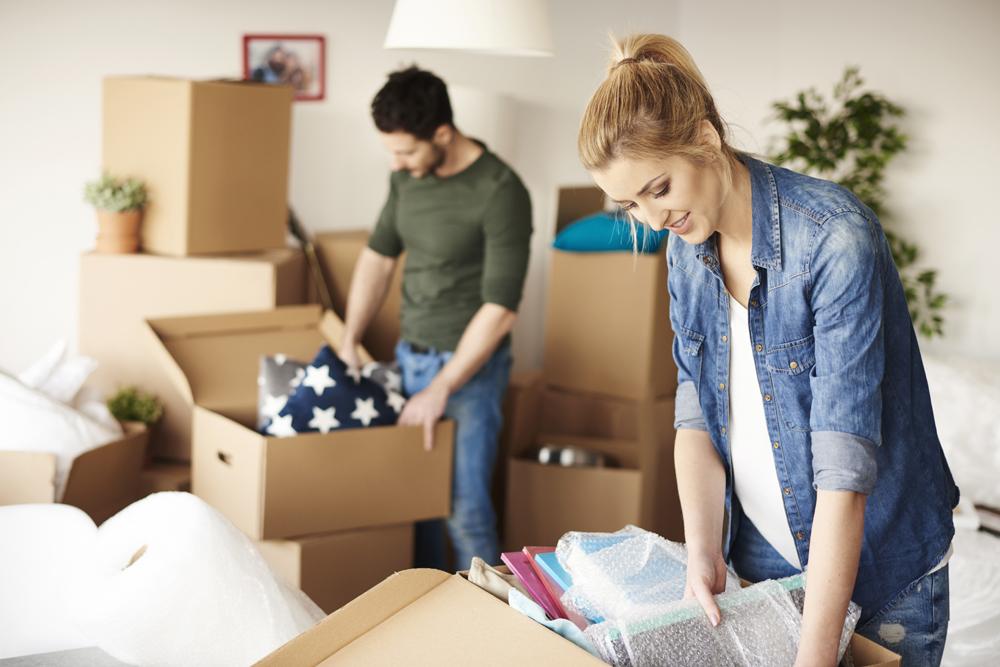 "Are you willing to relocate?" or "Are you ready to relocate?" is among the many Interview questions that interviewers ask candidates in job interviews. Willingness to relocate means that you would have to move to a different city, state or even country to work.
In a country like India where hiring managers or recruiters are battling with skills, gaps and a lack of experienced candidates, talents are scouted from every corner of the country. And due to income challenges and job scarcity, many have to relocate to another city or state for quality jobs.
So, it would be best for you to assume that you will be asked "Are you willing to relocate?" and if the right answer for it, whether your answer is "Yes", "No" or "Maybe". The answer depends on your flexibility and openness to move to a different place.
Here, we will share with you some tips and sample answers for "Are you willing to relocate?" or "Are you ready to relocate?".
What the Interviewer Really Wants to Know
Before we move to "Are you willing to relocate?" sample answers and tips, let's try to understand why interviewers ask this question first.
One may reason that interviewers ask this question is that the job they are hiring for is in another city or state. Moreover, sometimes the location of the office is far from your current location and they want to see if you would be able to move closer to the office rather than spending hours a day to and from work. You see, many people who have to travel long distances to work usually find the commute tiresome and a hassle so much so that they would quit within a few months. Employers do not want to waste their time and resources in hiring such people. And should you accept their offer and are willing to relocate, they want to have a clear idea of adjustments they would have to make for your flexibility such as relocation cost reimbursement, housing allowance, salary, etc.
Moreover, they want to check your flexibility and stability because should the time ever come that you would have to move to a different branch of their company, you would be able to do so.
So, when hiring managers or recruiters ask "Are you willing to relocate?" or "Are you ready to relocate?", it doesn't necessarily mean that they want you to relocate as soon as you accept the offer, it also means that they want to see how flexible you would be when the time comes.
Also Read: Why Should We Hire You?
How To Answer "Are You Willing to Relocate?"
There are certain factors you need to take into consideration when answering "Will you be able to relocate?" or "Are you ready to relocate?". Take a look at the tips below on how to answer "Are you willing to relocate?"
Be Honest
Ever heard of the saying "Every word has consequences" Well, in this case, your answer WILL have consequences. If your answer is "Yes', best believe that if you land the job, you will have to relocate eventually. So, unless you are absolutely sure that you can move, choose your answer wisely by simply being honest.
Be Polite And Professional
If you are not willing to relocate, don't just go with "No, I cannot" or "No, I will not". You need to be smart and professional about it because, in the world of work, you should try not to burn any bridges. Let them down gently and state your reasons for why you won't be able to commit to a different place. And, depending on the position and the job responsibilities and duties, be brave and confident enough to see whether they would allow you to work remotely.
Strike While The Iron Is Hot
Not many job seekers are willing to relocate for certain positions so when the opportunity of relocation presents itself, use your willingness to move as your selling point to land the job. Show your enthusiasm and eagerness to start the job.
Do Not Hesitate To Share Your Concerns
If you are caught somewhere between "Yes" and "No" because you are unsure, do not hesitate to share the reasons for your uncertainty. For instance, you might be worried that the cost of relocation would put a dent in your savings. You could ask them if they are willing to cover the costs. However, as you do so, remember to sound enthusiastic about the position. As long as you are honest and you are the right candidate, hiring managers are more likely to respond to your sincerity and willingness and offer you some solutions to ease your concerns.
Also Read: Tell me about yourself for Freshers
"Are You Willing to Relocate?" Sample Answer If "Yes"
If you are willing to relocate, here are some sample answers to "Are you willing to relocate?" you could refer to –
"As this is my dream job and I would work with one of the best content marketing agencies, it would be an honour to work for you. So, I would be open to relocation."
"Of course! As a fresher, I am looking for a new adventure. I have always been a career-driven person and as I have always dreamed of working in this sector, where I plan to advance my career, I believe that I will be able to adapt easily to gain many new experiences."
"I would be willing to relocate for this position because working for this company has always been a dream of mine. I have heard only positive things about how you take care of your employees and how you allow employees to participate and pitch in new ideas. So, it would be too good of an opportunity to turn down this position, no matter the location.
"Moving to Gurgaon would be a huge change for me as I have lived here my entire life. But I am looking forward to a new change as I have always wanted to work for Company X. Although I will be leaving my friends and family behind, I do have close relatives there who are always asking me to visit them so I am sure they will not hesitate to spare me a room while I sort out my housing situation. So, to answer your question, yes, I would be willing to move to Gurgaon for this opportunity of a lifetime."
"Yes, I would be willing to relocate. Because my father was in the military, we had to move a lot when I was young. So, I can easily adapt to a new place and I am not one to shy away from a new challenge. Moreover, I cannot let this opportunity pass by because this position will allow me to be a step closer to my career goals."
"Are You Willing to Relocate?" Sample Answer If "No"
If your answer is no, be able to provide logical reasons so as not to burn any professional bridges. Here are some sample answers you could refer to –
"A year ago, I would have happily jumped on the opportunity to relocate for a position such as this. But, as I have recently purchased a flat and my kids have started their school, relocation is not an option for me at the moment. However, I'd be more than willing to make it work remotely if it's an option."
"If I didn't have family obligations, I would jump on the chance to relocate to Mumbai and start building my career there. As of the moment, I cannot relocate. Should you need someone to work here or remotely, I believe that I will be the perfect person for this position."
"Although this is my dream job, I cannot commit to relocating at this time due to personal reasons. But if you see an opportunity for me to work remotely, I would be more than willing to make it work and do my best to see to the company's growth and success."
"I would be willing to relocate in the future as I really do want this job and this company has always been on my radar. But for now, I can only commit to travelling to and from work at the moment even though the commute may be long."
"As I have to act as the head of the family at the moment because my father recently had a health scare, I cannot relocate to Chennai. However, if you are willing, I could work remotely as I already have the experience of working from home, and it did not hamper my work process or result."
Also Read: How to Answer " What Motivates you?" Interview Questions
What Not To Say When Answering "Are You Willing to Relocate?"
When answering this question, there are certain topics you should never bring to the table.
Take a look at them –
Don't challenge them by asking them if they will pay you more money or if you will be able to choose the location should you accept their proposition to relocate.
Do not overshare your reasons. Keep it short. Let's say you cannot relocate because your family member is sick. Mention just that and don't go into detail about their sickness or how it's affecting you and your family.
Don't simply answer with a "Yes' or a "No".
Let's say you want to relocate because you want to escape your current situation, such as you broke up with your partner or got fired. Do not mention any of those negative situations. Talk only about how relocating would be a good opportunity for you and your career.
Conclusion: You need to bear in mind that every interview question is designed with certain purposes. For instance, one of the reasons interviewers ask "Are you willing to relocate?" is to check your flexibility. So, there are wrong answers to interview questions. However, as long as you follow the instructions, tips and refer to the sample answers above, you will ace answering this question.
We will leave you here with our best wishes.
Also Read: Why do you want to join our company?
Search Articles
Categories
Recent Blogs