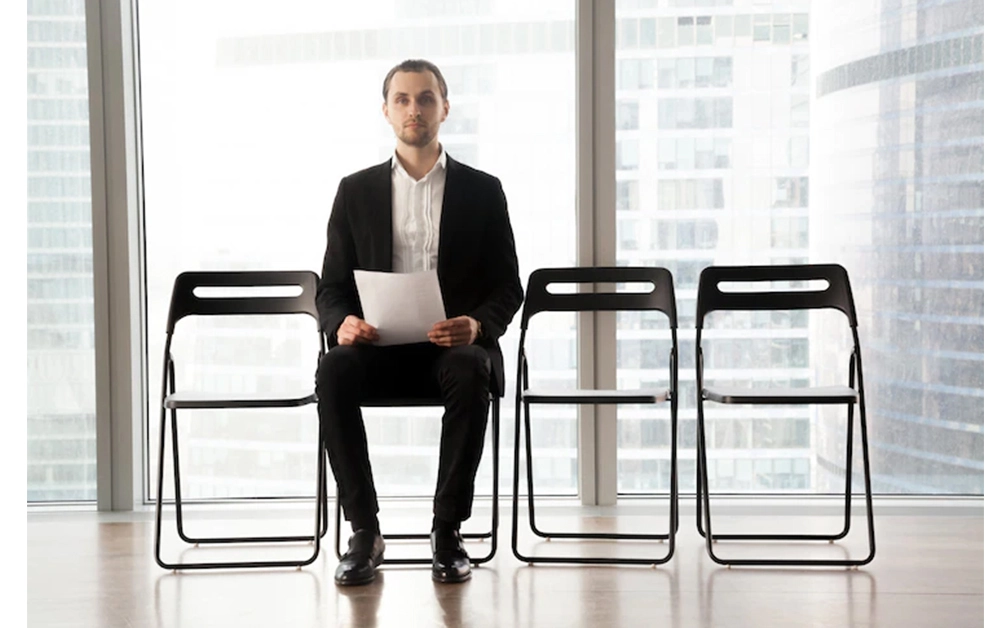 "Why do you want this job?" is a common but challenging interview question. Like other evident questions such as "Tell me about yourself" or "Why should we hire you", it also requires your focus. Therefore, it is essential to communicate your interests and why you chose to apply for that particular job.
In this article, we will walk you through the tips to answer "Why do you want this job?" along with sample answers. Let's get started!
What Does The Interviewer Really Want To Know?
When the employer asks you, "why do you want this job?" these are some things that the interviewer may look for in a candidate:
Passion and skills: The interviewer wants to know your passion and skills and how you communicate your professional dreams and achievements to people you interact with. So make sure you talk about why you chose this career and the projects you have completed till now.
Work experience: With this "Why do you want this job?" interview question, they want to know about your previous work experience. If you have worked with some renowned brands, you can also talk about them for relevancy.
Strengths: By asking, "why do you want this job?" your potential employer wants to know your strengths and if you are committed to taking on challenges. So, talk about your strengths, what you are good at, and how you overcome challenges while doing your job.
Steps to Answer "Why Do You Want This Job"
Research About The Company
Doing your homework in advance is good. Interviewers evaluate your response, which helps them understand if you know the basic ethics and services of the company. Visit the organisation's official website and learn the primary information about the company and job. It can be about its product, services, recent updates, etc. It creates an excellent impression on the hiring manager.
Match Your Skills With Job Profile
It is important to pitch why you are the right fit for the role. Focus on your work experiences, contemplate your skills, and try to relate them to the job you are applying for. Outline the required skills and discuss them during your interview.
Describe How You Can See Yourself Succeeding In This Role
After explaining your skills, you should show how this position makes sense to you from a career perspective. You should not represent it as just a job opportunity for earnings. Instead, be specific about how you see yourself succeeding and how it will contribute to your foreseeable future.
Good Sample Answers: Why Do You Want This Job
Here are some possible answers to "Why do you want this job?" that you can use as a reference:
Sample Answer #1: Why Do You Want This Job
The job opening in your organisation has the potential to enhance my skill and knowledge and provide me with sufficient opportunities to shape me as a better professional. Besides, it has one of the best working environments, where I can collaborate with freshers and experienced professionals.
Sample Answer #2: Why Do You Want This Job
It happens with everyone when a realisation point hits in, and you think if you have taken a stand and accepted to face the challenge. This job is a new challenge in my career where I want to stand and prove to myself that I can do it. It will enhance my personality, boost my skills, and help me find my talent. It will motivate me to enhance myself by sharpening my skills and providing me with more knowledge and opportunities to do better.
Sample Answer #3: Why Do You Want This Job
With this great opportunity, I will get a chance to work with a team of highly skilled experts who will help me grow in this field, not just as a professional but also as an individual. This job will provide me with all the needed abilities to succeed in this career from a long-term perspective.
Sample Answer #4: Why Do You Want This Job
This organisation is known to have a healthy work environment that rewards its employees with acknowledgement and recognition. I am happy to be a part of this company that encourages its employees to succeed in every parameter and provides regular commendations. I do not just want to be attached to my work but also to the workplace, and I feel there is no other place I would rather be today but this.
Sample Answer #5: Why Do You Want This Job
The multiple opportunities and challenges push me towards it. Working in a reputed and leading organisation is no less than a dream come true. It will help me enhance my skills and have long-term career development. It will provide me with a suitable environment and freedom to utilise my skills for effective results.
Why Do You Want This Job? | Bad Sample Answers
Now you have the best answers to "why do you want this job?" you should also know the statements that you should not mention during the interview:
I want a pay increase in my career
Salary, benefits, and bonuses are some perks that every employer looks forward to when they switch to a new job. However, it should not be your only reason to switch to the new job role.
I am searching for a job
This type of answer can be the reason why you may not get selected for the job. It can show that you are only interested in the salary and not the job. Therefore, talking about your passion for the job is equally important.
Because I have the degree
For some employees, this answer can work out but not always. All the applicants applying for a particular job, most of them are qualified, but that is not the highlighted point. You should always emphasise your strength and qualities to the employers.
Wrapping Up!
Now you know how to answer "Why do you want this job?" we hope you nail your job interview with the best answers. Remember why you applied for this job and demonstrate why you are the best candidate for this profile.
With that in mind, do your research, prepare in advance, and good luck with your interview!
Search Articles
Categories
Recent Blogs