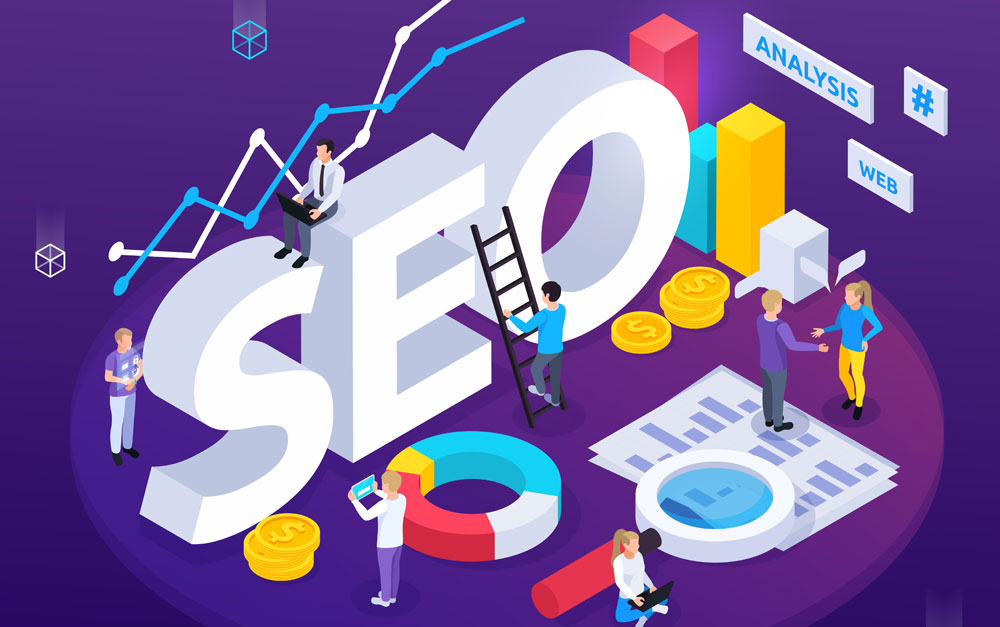 Search engine optimization is one of the essential elements for any business to be run online. It is one of the preeminent parts of a digital marketing plan. These days every business requires brand awareness, increased website traffic, detailed insight, business visibility, and high ROI to understand customer behavior. If you seek career advancement in SEO, it is highly essential to prepare yourself. In this article, we will conclude some of the essential SEO interview questions that will help freshers and experienced professionals to understand the SEO concepts in-depth.
This article is categorized into three sections. The first section includes;
SEO interview questions for freshers
Intermediate-level SEO interview questions
Expert-level SEO interview questions.
So, let's get started!
Seo Interview Questions and answers for Freshers
Here are some common SEO interview questions that you should know!
Q1: What is the meaning of a keyword? What is its purpose in SEO?
Ans: There are multiple types of keywords, which are the phrases that explain the content on the page. In simple words, it is the search item that you want to include on the page to increase its rank. It is essential for SEO because it gives an adequate idea about what people want and permits businesses to accomplish their needs.
Q2: What is a backlink?
Ans: Any additional links to a website or a webpage are known as backlinks. When one website is linked to another one, it represents that content is worthy. Hence, it enhances the ranking in the search engine by using backlinks as a ranking signal. Nonetheless, quality backlinks help the web pages rank high and have visibility on the search engines.
This question is commonly asked during SEO interview.
Q3: What is the difference between on-page and off-page SEO?
Ans: On-page SEO includes optimizing different parts of the website that impacts the search engine rankings and off-page optimization. Off-page SEO involves increasing the domain's authority by acquiring links from other websites. Thus, it depends on the other sites to enhance the ranking of your website.
Here are the major components of On-page and Off-page SEO:
| On-page SEO | Off-page SEO |
| --- | --- |
| High-quality content | Social media engagement |
| URL structure | Backlinks |
| Meta description tag | Guest blogging |
| Page performance | Social bookmarking |
| Internal linking | Article Submission |
| Title of the page | Classified Ads |
Q4: Explain the term page speed and why it is essential in SEO?
Ans: Page speed is the measurement of how fast the content loads on the respective website of the user. It is imperative because the pages that load faster are considered more effective and provide a better on-page user experience. It is also important for ranking websites. Some of the essential factors impacting page speed are images, videos, heavy files, page size, load time, time to the first byte, round trip byte, last contentful paint, page excess code, Javascript, and more.
It is one of the most common terms you should know before your SEO interview.
Q5: What is an outbound link?
Ans: Any links on the web page linked to another website are known as an outbound link. It helps enhance the relevance of the web page and boost its ranking. It is also known as an external link.
Q6: What is keyword density?
Ans: Keyword density represents the number of times keywords appear on the respective webpage. In simpler words, it is the percentage density of a particular phrase or keyword available on the webpage compared to the total number of words on a specific page. It is one of the most common questions in SEO interview, you must keep in mind before giving your interview.
Q7: What is the meaning of keyword proximity?
Ans: Keyword proximity is the difference between two keywords on a certain webpage. It shows how close keywords are to each other within the specific body of text.
Q8: Explain a long-tail keyword.
Ans: A long-tail keyword is a phrase that has three words that make the search results intensively specific. Comparatively, it has low search volume but higher conversation value as they are specific.
Q9: What are Meta Tags?
Ans: HTML Meta Tags are the summary of the page's content. It does not appear on the web page and lies between the open and closing head tags in the HTML code of a document. Simply, it tells the search engines what a web page is about, and this information is called metadata. Nonetheless, this information is not shown on the webpage but can be read by search engines and crawlers.
Q10: What is a landing page?
Ans: A landing page is a web page that serves as an entry point for a specific website section.
Q11: Explain the importance of a Title Tag on a website.
Ans: Title tags have a preeminent role in search engine optimization as it shows snippets for a page. It provides a fair idea of the content on a web page and is essential for social media sharing and SEO. Keeping it short provides a short and simple picture of a page.
Q12: What is SERP?
Ans: SERP, also known as search engine result page, is the list of results attained when a user searches for some information online using a search engine such as Yahoo, Google, Bing, etc. However, SERPs might look different depending on the query. Google's search results are made of several components, including organic search results, sponsored results and ads, and related searches.
Also Read: Experience Letter Format
Q13: Explain the meaning of organic results.
Ans: Organic results are the results that are shown on SERPS as per their relevance. It cannot be changed or influenced by paid advertising.
Q14: What is an Image Alt Text?
Ans: An image tag is also known as an alt attribute and alt description, which describes an image on a web page. It is an HTML attribute applied to image tags and is visible on the page itself. Search engines cannot comprehend images. However, an image alt text offers a text alternative that search engines can read. Images that are authentically implemented alt text can positively impact the page ranking.
Q15:Which tools can you use to check the total number of backlinks?
Ans: Some popular tools that you can use to check backlinks are Moz Link Explorer, LinkMiner, Ahrefs, SEmrush, and BuzzSumo.
Q16: Mention some of the common SEO mistakes.
Ans: Some of the common SEO mistakes that you should avoid doing are using poor content, not optimizing the correct keywords, using the same anchor text for all the links, not having different meta descriptions and title tags, and focusing on the link quantity over its quality.
Q17: What is robots.txt?
Ans: robots.txt is a text file that instructs web robots, also known as search engine robots, regarding how to crawl pages on the respective website. It is used to handle crawler traffic on the website.
Q18: What is Googlebot?
Ans: Googlebot is referred to as the web crawler software used by Google as a search bot to keep the webpage constant. There are two types of Googlebot Crawlers: a desktop crawler and a mobile crawler.
Q19: What is a TLD?
Ans: TLD is also known as a top-level domain. The last part of an Internet address comes after the net, dot, com, or org. For example, facebook.com. Do not forget this term for SEO interview.
Q20: Explain forum posting.
Ans: Forum posting is an off-page SEO technique. It includes multiple websites that indulge in participating in online discussion forums to reply to different questions to divert traffic to your website. You can form a profile on the forum, establish a thread, engage with users, and indulge in an online discussion to get backlinks to your website. It helps in reaching potential customers, which builds user engagement.
Q21: What are Frames in HTML?
Ans: HTML frames are one of the essential concepts of HTML used to divide the content of a page into various parts. It divides the browser window into multiple sections where each section can load a separate HTML document. Search engines refer to Frames as the different pages and can untimely impact the SEO of your website.
It is one of the basic questions that you should keep in mind before giving your SEO interview.
Q22: What is a link audit? When should you do it?
Ans: A link audit examines the current link profile to comprehend and identify the potential issues and opportunities in the backlink profile. However, if your backlink profile gets completed within 45 minutes, you should do it every six months. Simply, it is a complex job, and if a website has no greater engagement in the low-quality link, it can be done within 6 to 12 months.
Q23: Mention some of the top reports in Google Analytics.
Ans: Here are some of the top reports in Google Analytics:
Landing pages report
Content efficiency report
Mobile performance report
Traffic acquisition report
Bounce rate vs. Exit rate report
New vs. Returning visitors
Keyword analysis report
Q24: What is the use of the Disavow tool?
Ans: Disavow tool is an integrated part of the Google Search Console. It assists the user in minimizing the value of a backlink to limit link-based retribute. It also works for the website to protect it from unnecessary and harmful links that may hinder its reputation. Remember this term before giving your interview questions for SEO.
Q25: Name different categories of SEO techniques.
Ans: There are three types of SEO, which are as follows:
On-Page SEO: It is also known as on-site SEO. It consists of the practice strategies to enhance an individual website and improve its ranking to earn organic and authentic traffic.
Off-Page SEO: It is one of the leading SEO practices that help in enhancing a website's ranking on the search engine results page (SERPs).
Technical SEO: it is the process of optimizing a web page for indexing, crawling. Besides this, it helps the search engines to crawl, access, index, and interpret the website in a trouble-free manner.
Q26: What are the different strategies used in off-page SEO?
Ans: It is one of the basic off-page SEO interview questions, which are as follows:
Article post
Blog Post
Yahoo answer
Forum posting
Blog comment
Social bookmarking
Directory submission
Deep-link directory submission
Regional directory submission
Q27: What is the difference between a do-follow and a no-follow link?
Ans: Do-follow links permit the search engines to follow and make a website reachable. It acts as backlinks that are counted by the search engines. It helps the website by improving its ranking. However, all the hyperlinks created are considered do-follow.
No-follow links assist the search engines by telling them to ignore the links. It helps in not regulating value from one website to another. It includes the rel="nofollow" attribute in HTML code. It overall impacts the ranking and visibility in the search engine index.
Q28: What is PageRank?
Ans: PageRank is one of the prominent algorithms accessed by Google. It provides a page tank to understand the importance of a web page. One of the most common questions asked in SEO interview questions and answers.
Q29: What is cross-linking? Explain its functions.
Ans: Cross-linking is the process of linking one website to another website. Its main functions are as follows:
It offers the users reference sites with the content related to the search.
In simple words, it is a swap wherein one is linked to another.
The two websites' cross-linking cannot be owned by the same person interlinking it.
It can either be a 2-way or 3-way link. In 2-way links site, A is linked to site B, and site B is linked to site A. Whereas, if it is a 3-way link, web page A is linked to B, page B is linked to C, and page C is linked to A.
Q30: What is the meaning of body content relevance?
Ans: It refers to texts with no images on the web pages and is called a body content relevance or nonimage text body. It helps in boosting web page ranking in the search engines.
Q31: Explain keyword stemming?
Ans: Keyword stemming is finding new relevant keywords from the root keyword from a search query. One can easily create new keywords by adding suffix, prefix, or pluralization.
Q32: What is the meaning of Cloaking?
Ans: Cloaking is a deceptive way of advancing the website for search. In this SEO practice, content or URLs of the web page are shown to the users and search engines differently. It is considered as violation as per the guidelines by Google's Webmaster because it offers the users with multiple results than expected. It is implemented with a purpose to enhance the search engine ranking of the website by misleading the crawlers and bots.
Q33: How many characters are limited in the title and meta description tags?
Ans: Title tag can add 70 characters, whereas meta description can include 155-160 characters.
Q34: What is Google Sandbox?
Ans: Google sandbox is an unreal area where new websites and their search rating are kept on hold until they are proved worthy to be added to the ranking. Simply put, it checks the standard of the website. It is an essential term that you should remember before attending your interview for SEO.
Q35: What is Black Hat SEO?
Ans: Websites opt for multiple techniques and strategies to increase the ranking of the website, which are generally put in two categories. The first method is accepted by the search engine guidelines, known as the White hat SEO method, whereas the other is not accepted by the search engine guidelines, which is known as Black Hat SEO. These are unethical processes to enhance website ranking, such as cloaking, keyword stuffing, private link networks, etc.
Q36: Name some of the famous Black Hat SEO techniques.
Ans: Some of the popular Black Hat SEO techniques are cloaking, link farming, gateway or doorway pages, hidden text, keyword stuffing, and more. It is one of the most basic questions asked in SEO interviews.
Q37: Why are title tags on websites important?
Ans: Title tags are essential from the SEO perspective that notify the user where the page is. Besides this, it also informs about the content on the respective web page. Do not forget these basic questions, as it is generally asked during the SEO interviews.
Q38: What are Webmaster tools?
Ans: A Webmaster tool is a service provided by Google from where users can get backlink information, search queries, crawl errors, CTR, indexing data, and more.
Q39: Which are the most important areas where you should include the keywords?
Ans: The most important content areas where you should include the keywords are page title, meta description, first paragraph, Heading 1 and body text.
Q40: What is web hosting?
Ans: Web hosting is access to the space on a server to store a website data. The server needs to be connected to the internet, generally done via a data center.
Q41: What is a paid search engine result?
Ans: Paid search is when advertisers pay money to display their ads on the search results page. Simply, it is an auction-based technique called Pay Per Click, where advertisers can ask to have their ad shown without any SEO strategies. It is generally put at the top and bottom of the search engine result page. It is one of the most common questions asked in SEO interviews.
Q42: What are header tags?
Ans: Heading tags are a top-down hierarchy from H1 to H6. H1 is the biggest header in the tags and is highly essential from the perspective of search engine optimization.
Q43: What is a doorway page?
Ans: A doorway page is also known as a gateway page. It is a web page solely created to rank high for specific search queries. It does not offer what the user is searching for. Many of the practices used for doorway pages are considered in cloaking. It is done to trick the search engines into transferring doorway traffic to the websites, even if it did not provide valued information to the user.
Q44: What is a bounce rate?
Ans: A bounce rate is the percentage of users who leave a webpage directly without taking any action. It can be filling out a form, clicking on the link, scrolling the website, making a purchase, or more. It is an indication that your website needs improvement in layout, content, or overall user experience.
Also Read: Interview Questions for Freshers
Q45: What is the full form of URL?
Ans: URL stands for Uniform Resource Locator. It is also referred to as Universal.
Q46: What is anchor text?
Ans: An anchor text is an accessible text in a hyperlink. One of the SEO best practices shows anchor text is relevant to the page you link it to. However, having the same match anchor text brings in more overall value.
Q47: What are social signals?
Ans: Social signals are the interactions between people and your web on social media platforms. The interactions include shares, likes, comments, dislikes, views, pins, votes, etc. Some popular social media platforms are Twitter, Facebook, LinkedIn, Medium, Reddit, and more.
Q48: What is NAP?
Ans: NAP stands for Name, Address, Phone, which is a key element of local SEO. Google keeps the data into account when determining which companies to show in geographically targeted searches.
Q49: What is AMP?
Ans: The full form of AMP is Accelerated Mobile Pages (AMP). It is an open-source coding standard, which makes it easier for publishers to access their sites quickly on mobile.
SEO Interview Question and answers for Intermediate Level
Q1: What are the most important Google ranking factors?
Ans: Some of the most important Google Ranking factors are Technical SEO, quality content, Mobile First, Quality & Relevant Backlinks, Page Speed, Mobile First, Domain Strength, Brand Strength, User Experience, Social Signals. Schema Code, Domain Authority, Content Depth, Content-Type, HTTP, and Content Freshness.
Q2: What is HTML Sitemap?
Ans: HTML sitemap is a new website that permits people to see a list of different pages arranged to understand and traverse the site quickly. An HTML sitemap is not important if your website has a few user-accessible websites. In short, it is highly beneficial if you have large websites.
Q3: What are the elements that make a website search engine friendly?
Ans: Numerous factors make a website search engine friendly that includes metadata, authentic content, keywords, titles, and more. These preeminent elements need to be ranked top in a search engine. However, here are some of the preeminent points that you must keep in mind:
Use responsive design for the mobile users
Usage of valuable keywords in the content
Perfect usage of header tags
Optimization of meta descriptions
Internal linking to help search engines to crawl and index the pages
Q4: What is the procedure for measuring SEO success?
Ans: It is one of the most asked questions in an SEO interview that you should remember.
There are numerous ways to analyze the key performance indicators (KPIs). The possible answers for increasing traffic include:
Expanding conversions such as growing the number of inbound links, signups, or sales.
Driving traffic for a particular keyword phrase.
Increasing referral traffic.
Q5: Name some of the popular SEO tools.
Ans: Kwfinder, SEO Quack, Ahref, Semrush, and Moz are some of the popular SEO tools.
Q6: Name a few popular search engines other than Google.
Ans: Bing, Baidu, Amazon, YouTube, Yahoo, Yandex, and DuckDuckGo are some of the popular search engines besides Google.
Q7: What is search engine submission?
Ans: Search engine submission is the procedure of submitting the website to search engines to assure that it gets indexed crawled by the spiderbot or crawler. However, search engines are adequate to find the website and index easily. It is advised you follow via the search engine submission as you will be attaining a chance to submit essential information regarding your website from your end. Other than that, the search engine will also notify you if there is an error on the website.
Q8: What is the procedure of doing SEO for a video?
Ans: Videos are one of the most growing elements on the internet, which can enhance SEO if the created videos get adequate attention. However, it requires SEO to get it searched. It requires the same information for text-based pages to make it rank on the search engines. It can be a transcript as a text, one of the easiest ways to do SEO for a video. Besides that, one needs to pay the same attention to the page titles, keywords, and descriptions.
Step 1: In this first step you have to get your videos indexed. You have to provide the required supporting metadata related to the videos to help the search engine crawlers. However, to index the video, the search engine needs to state and resolve the following:
Title of the video
Description of the video
Length of the video
Upload date for the video
Location of the video
Thumbnail image of the video
Step 2: Second step is to enhance videos ranking. Once your video is indexed, you have to work on making its ranking better. Some of the essential elements that you need to focus on are:
Video title
Video thumbnail
Video length
Video description
Captions
Links
Step 3: Measure Traffic
It is one of the integrated steps that you need to do. There are numerous tools for tracking the results over time that permits you to segment traffic across vertical search.
Also Read: Job Application Letter Format
Q9: What are some of the black hat SEO practices that experts should avoid?
Ans: It is one of the tricky question in SEO interview for candidates. Experts should avoid black hat SEO practices: keyword stuffing, cloaking, copying content, exchanging & trading links, hiding text, buying links, using link farms, and more.
Q10: What is DA?
Ans: DA, also known as domain authority, is a search engine ranking score scaled between 0 to 100. The score that comes under this scale predicts how well your website ranks on SERP. The higher the DA is, the better chances you have to rank higher in search engines.
Q11: What is ccTLD?
Ans: From the SEO perspective, ccTLD is known as the country code top-level domain. It is a domain extension, which is reserved for a country that has two characters. Here is an example" .in for India.
Q12: What is a PBN?
Ans: The full form of PBN is Private Blog Network. It is a network of websites for creating links to single websites to manipulate search engine rankings. Several black hat SEOs build them to pass on authority. Generally, it exists only to link a central website to impact the website's authority in search. It provides negligible long-term value to the websites to which it gets linked.
Q13: Explain the meaning of SEO writing?
Ans: SEO writing uses keywords and key phrases within the website's content. It helps rank the website and enhances the website's organic visibility on search engines. It is one of the most common questions asked during the SEO interview.
Q14: What is keyword prominence?
Ans: Keyword prominence shows the right placement of keywords within the web page, including a header, opening paragraph, the start of the sentence, meta tags, and more.
Q15: What are internal links?
Ans: Internal links are those links that connect one web page to another web page in the same domain page.
Q16: What is the use of 301 redirects?
Ans: 301 redirect helps the users and search engines from an old URL to the new one. It helps the users redirect and pass most of the link juice from the old page to a new one.
Q17: What is referral traffic?
Ans: Referral traffic is the term used to describe the visit that a website gets from uncrawlable websites. It includes getting traffic from a link within a social media handle or an email.
Q18: What is CTR?
Ans: CTR, also known as Click-through rate, is the overall ratio of users who click on the specific link to the number of users who view it on the web page or other medium. It is another one of the famous interview questions for SEO.
CTR Formula: clicks/impressions = CTR
For example: if you have 10 clicks and 100 impressions, then your CTR would be 10%.
Q19: What is White Hat SEO?
Ans: White hat SEO is one of the best techniques that a search engine supports. It is considered the most authentic way to enhance rank in search engines. It includes techniques, tactics, algorithms, rules, and regulations.
Q20: What are some methods to control the robot?
Ans: There are three different methods one can use to control the robot for the websites, which are as follows:
Robots.txt
Rel= nofollow
Robots Meta Tag
Q21: What are some methods of content optimization in SEO?
Ans: There are multiple ways by which one can enhance the content. However, here are some of the integrated things that are required to know:
Keyword proximity
Internal linking
Keyword density
Write quality content
Keyword prominence
Update the content
Add new content
Use headings
Optimize images/videos
Use social media for promotion
Add compelling meta descriptions
Q22: Explain different types of keywords.
Ans: Here are some of the most required keywords in SEO, which are divided into five parts:
Targeting Keywords: Targeting keywords are the essential phrases and terms that are tied to industry, services, and audience. Here are the different types of keywords included in targeting keywords:
Market segment keywords
Competitor keywords
Customer-defining keywords
Product keywords
Geo-targeted keywords
Branded keywords
Keywords By Length: These types of keywords are chosen on the basis of their length. There are three types of keywords in this category, which are as follow:
Short-tail keywords
Long-tail keywords
Mid-tail keywords
On-Site Keywords: One-site keywords are the keywords in SEO that are used to form new content such as landing page, new blog post, and more. There are two types of on-site keywords:
Primary keywords
Related or LSI keywords
Google Ads Keywords: Google Ads are majorly used in campaigns. These types of keywords are used to match the campaigns that help you reach the target audience. The main goal of this keyword is to show ads to people. It includes four types of keywords, which are as follow:
Broad match keywords
Phrase match keywords
Exact match keywords
Negative keywords
Buyer Keywords: Buyer keywords are those keywords that are used when audiences are looking for a specific product or service. It is categorized based on the purchase funnel. However, there are three types of buyer keywords:
Informational keywords
Navigational keywords
Transactional keywords
These are some of the basic elements you should know before answering your interview questions for SEO.
Also Read: Farewell Messages
Q23: What is the meaning of Call to Action?
Ans: Call to action is the element that increases the page's click-through rate. It is a cause on a website that attracts the users to take some action on the certain webpage. In simple language, it is a command or action phase, such as 'Buy Now ',' Create An Account', or 'Sign Up' generally in the form of a hyperlink or button.
SEO Interview Questions and answers for Expert Level
Q1: How does a search engine work?
Ans: It is one of the most common questions in SEO interview. We have divided it into three stages: crawling, indexing, and ranking to make it easy to understand.
Crawling: It is done by software robots called web spiders of web crawlers. Each search engine has its web spiders to do the crawling. In this process, the spiders visit the web pages, read them, and follow the links to other websites. Hence, by crawling, one can find out what is shown on www. Nonetheless, once the crawler visits a certain page, it creates a copy and indexes its URL.
Indexing: The search engine will interpret the content and will try to categorize the content on a web page via 'keywords.' With the best SEO practices, it will help the search engine rank your content based on the right search queries.
Ranking: The search engine results are based on various number elements that impact the ranking. It includes keyword density, links, and speed. The search engine's goal is to offer the user the truest results.
Q2:What is the meaning of Keyword Search Intent? Types of Search Intent in SEO?
Ans: The goal of a search query explains its Search Intent. Everyone using search engines is looking for something, and its goal is to help them find the relevant information. It can be any information. Hence, the SEO expert needs to have an adequate understanding of identifying, categorizing, and putting the Search Intent Keywords in the content.
However, there are four different types of Search Intent, which are as follow:
Informational: Users who look for information on a particular topic such as food recipes, guides, news, and more.
Commercial: Users who are at their last step of research before deciding what to purchase, such as laptops, cameras, and more.
Navigational: It is based on people who search for a specific website or company rather than typing the URL, such as Salesforce, Amazon, Gmail, and more.
Transactional: These are for the users who are ready to make a purchase, search prominent keywords to buy from a specific platform, such as Amazon New Years' Sale, Buy Philips Vacuum Cleaner, and more.
If you want to pursue your career in SEO, it is one of the most important interview questions for SEO that you should keep in mind.
Q3: What is Semantic Search?
Ans: Semantic search is a type of search that enhances the appearance of results on the search engine. In simpler words, if one searches something on the search engine like "temperature in India," it will show the result of the temperature present right now.
Q4: What is an XML sitemap?
Ans: The full form of XML is Extensible Markup Language', which is a list of the website's URLs. It functions as a roadmap to help search engines with what content is available and how to access it. It helps in assisting the crawlers in quick indexation of the websites that have frequently added pages, deep websites architecture, lack an eminent external link profile, and more.
It is one of the essential terms that you should keep in mind for SEO questions for interview.
Q5: What are sitelinks?
Ans: Sitelinks are the links that appear on the search engines just below the website subpages to help the user know more details about the page or website. There are two types of sitelinks: paid site links and organic sitelinks.
Q6: What is Google Autocomplete?
Ans: Google Autocomplete is a search engine feature that works with search engines like Google. When one begins writing in the search field, Google autocomplete provides you with a list of suggestions to help you finish your query. It permits users to complete searches less quickly, and it is highly useful when searching on mobile phones. Nonetheless, search recommendations are highly influenced by queries and previous search results.
Q7: What is Social Bookmarking?
Ans: Social bookmarking is a procedure of tagging a website page with a web-based tool so that one can easily visit the page later. Instead of bookmarking it on your browser, you can use multiple platforms features to book your posts. Hence, the bookmark option is available online; you will be able to access it from anywhere, regardless of the location. All you need to have is a good internet connection. It is one of the basic resources for social media and content marketers beginners.
Q8: What was the Panda update?
Ans: Panda update was created to reward high-value websites and de-value lower quality websites. Thus, it is based on multiple factors, which include:
Thin content: Thin content pages include low amounts of material content or fewer quantity pages with quality content.
Duplicate content: It includes the online copy available in more than one place. It might be available on the same page or the same content on different pages.
Q9: What are the major Google penalties one can get?
Ans: When it comes to Google penalties, it is fundamentally about manual penalties instead of changes with the new algorithm update. Here are some of the common penalties:
Cloaking and/or sneaky redirects
Cloaked images
Cloaking: first click free violation
Hacked Site
Pure spam
Hidden text and/or keyword stuffing
Spammy free hosts
User-generated spam
Unnatural links to your site
Q10: Explain the Google knowledge graph.
Ans: The Google knowledge graph is a foundation of fact launched by Google to permit searchers to access the facts quickly. It takes data from multiple sources and presents it in a box in the top-right corner of a search page next to the few results.
Q11: What are some popular SEO blogs to follow?
Ans: There are numerous SEO blogs that you should follow, which are stated below:
Ahrefs
Search Engine Land
Search Engine Roundtable
Search Engine Journal
SEO by the sea
Search Engine Watch
Backlinko
Daniel Cutteridge's Blog
It is one of the common SEO interview question that you should remember.
Q12: What is the use of Majestic?
Ans: Majestic is also famous for the TF/CF metric, known as Trust Flow and Citation Flow. It is one of the integrated tools that permit the user to determine a niche with their Topical Trust Flow. It offers various SEO services regarding guest posting and domains. Besides this, it also offers many other services, such as many SEO experts using it for backlink profiles, keywords, and anchor text analysis. At last, it also has a keyword checker.
Q13: What is the meaning of the term LSI?
Ans: LSI full form is Latent Semantic Indexing. It is formed to attain the data by relating the word to its closest counterparts or similar meanings. For example, if one searches for something with the keyword "BIKE," it will present all the related things such as bike auctions, different bike types, bike brands, bike races, etc.
Q14: What is the meaning of competitive analysis?
Ans: It is a process of evaluating the SEO competition by analyzing the information one attains to boost the website. In simpler words, the competitive analysis compares the optimizing website and the website with a higher rank in the search results.
You can keep this question in your notes, as it is one of the most common SEO questions for interview.
Q 15: How do backlinks tools work in SEO?
Ans: Backlink tools operate a series of tests to present how many backlinks are pointing to the web page link you entered. Additional information is also collected in the form used by Anchor Text, Domain Authority & Trust of the backlink source, and any other warning or red flags for the entered link.
Q16: What are rich snippets?
Ans: Rich snippets are also known as rich results, which are regular Google search results in additional information presented on the SERP. This information is taken from the structured data found in the HTML of the given page. It includes recipes, events, reviews, etc.
Q17: What is mobile-first indexing?
Ans: Mobile-first indexing is when search engines like Google mainly use the mobile version of the content to index and rank the website. Web practices have evolved, and today people have numerous ways to rank and index their websites.
Q18: What is Alexa Rank?
Ans: Alexa is a measure of website popularity set by alexa.com, a subsidiary of amazon.com. It is a California-based company that offers web traffic data that includes Global rank and country rank. Alexa rank provides the audience with numerous demographics such as education, gender, location, etc. It is one of the advanced interview questions for SEO that you must know.
Q19: What is Gray Hat SEO?
Ans: Gray hat SEO combines both White hat and black hat SEO to attain a better ranking in SEO. It contains less risk of penalizing the research engine. Nonetheless, if you use Black hat SEO, search engines can inflict a penalty on your website.
Q20: Explain Pogo-Sticking in SEO.
Ans: Pogo sticking occurs when users search something on the SERP page and get real results, then the user comes across on the page that does not fulfill their requirement. Usually, the user spontaneously clicks the back button or simply closes the browser whenever this happens. This whole process is known as pogo-sticking.
Q21: What is Zero Click?
Ans: Zero clicks is a preeminent feature snippet property that users get their query without using any page for the SERP. For example, if you search "what is digital marketing," and you get your answer at zero position without clicking on the SERP page, it's known as a Zero Click.
Q22: How can I check what pages are indexed in Google?
Ans: The simplest way to check how many and what pages are indexed in Google is by searching "site:query", Example Site:"www.mydomain.com". This website will provide you with a list of all the pages that are indexed in Google.
Q23: What is time-on-page?
Ans: Time-on-page refers to the average amount of time a user spends on the page on a certain website. It is one of the ranking signals because it describes user experience, which means the longer users are on-site, the better user experience you are providing. Hence, Google will help you boost your website in the search engine by letting searchers find you.
Q24: What is Dwell time?
Ans: Dwell time refers to the measurement used by Google to understand user experience. Nonetheless, it is the time calculated when a user clicks on the link from the search results and when the user leaves and returns to the results. The data that is collected will influence the realistic and impactful search results.
Q25: Which is the most valuable link in SEO?
Ans: Contextual links are considered the most powerful and valuable link in SEO. It is a link to an external website found on the main page of a website, not from the navigation, footer, sidebar, etc.
Wrapping Up!
Preparing at the best level is one of the ideal ways to start your career in your dream job profile. We hope this list of SEO interview questions for beginners, intermediate, and advanced levels helps you understand the basic skills required in SEO. These are the latest listed questions for SEO interviews in 2022. So, what are you waiting for? Get started, prepare for your interview, and become an SEO expert!
Search Articles
Categories
Recent Blogs