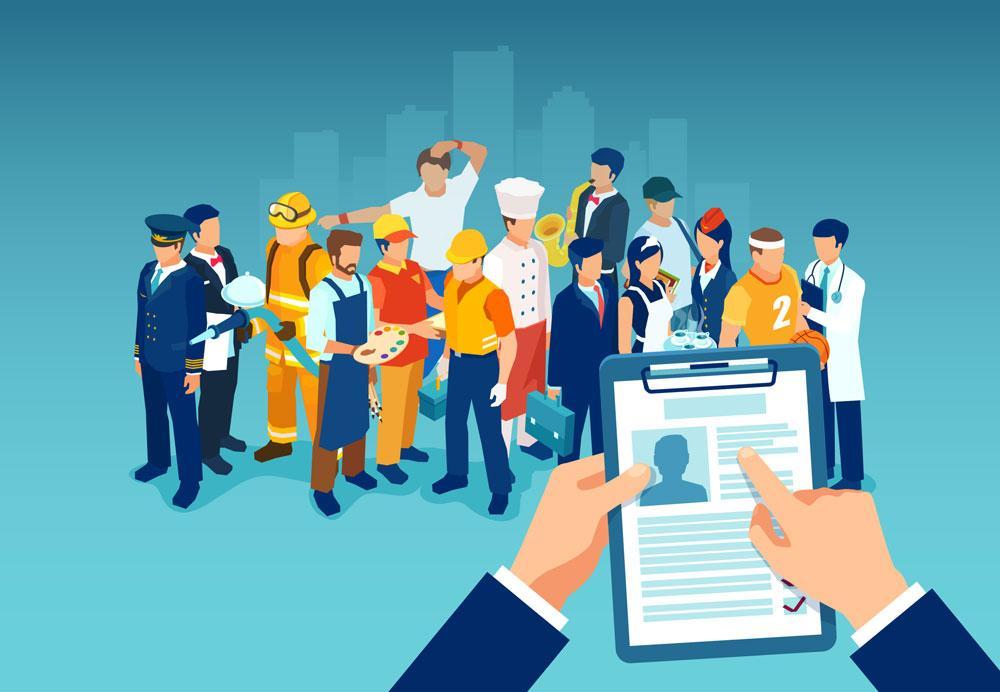 Contract workers or temporary hires bring different benefits to the organization than a permanent employee. In this article, we'll cover some of the benefits of hiring contract workers for your organization.
The gig economy continues to boom tremendously, for which credit can be given to the outbreak of the novel coronavirus in 2020.
When the pandemic hit the world last year, companies and employees had to adjust to follow safety protocols and avoid contracting COVID-19. While some companies had to let go of their employees due to the inevitable recession, some had to hire new workers to fill the positions of those who quit their jobs to be with their loved ones during the early stage of the virus outbreak.
As the world of work changed drastically, new measures were taken by recruiters to hire new employees. The demand for contract workers also saw a significant rise. According to 2020 data, job postings for contract or temporary workers increased 119%, while the interest in these contract jobs by job seekers increased by 150% between January and July 2020. This can only mean that employers, who usually focused on recruiting full-time employees, stepped out of their box, started hiring part-time or contract workers, and finally discovered the many benefits of hiring contract workers.
If you are an employer leaning towards contract hiring, here are some significant benefits of temporary hiring to help you make your decision easier.
Benefits of Contractual Hiring
Hiring talent only for a required period will help reduce the cost of resources, as you will be paying for them only for the duration they are used or required.
www.contract-jobs.com will handle the end-to-end employment cycle, including sourcing, interviewing, payroll management, leave tracking, and management. So, while we take care of this, give yourself a little breather, and concentrate on your primary line of business.
Our talent pool includes freshers and highly experienced manpower who have worked on challenging industry-specific projects.
As many students are looking for internships, pitching contract basis jobs would go a long way. Millennials these days are looking for jobs that give them more freedom. So, they usually opt for time-period basis jobs. Offering them contractual jobs would benefit both you and the candidates.
Our database of candidates and advanced HR tech will find you the best candidates for your manpower requirement.
Benefits of Hiring Contract Workers
Flexibility
With contract hire, you get the flexibility to choose candidates of your choice when you need them. Be it to replace someone or to hire at peak times; you can find many contract workers with various skillsets on online job marketplaces such as contract-jobs.com and choose them according to your company's specific current requirement. Flexibility is one of the most significant benefits of hiring contract workers.
Cost-effective
One of the main benefits of hiring contract workers is that it is cost-efficient. When you hire a new employee on a full-time basis, you will have to pay him every month for years (depending on how long one stays, of course), but if you hire a contract worker, you will have to pay him only for the months of his service or per project, in other words, as per your work demand. Plus, as contract workers, they will have to use their equipment and devices to carry out their tasks, allowing you to save resources.
You may be asking yourself, "Do contract workers get benefits?"
In many organizations, contractors usually get higher pay as compared to permanent employees (the payment is generally higher for contract workers as they will not get to enjoy employee benefits that full-time employees do) is a good enough reason for contract workers to lean towards contract basis jobs.
You will not have to spend additional money and resources for training them, and contract workers don't get additional benefits like vacation time, medical benefits, unemployment insurance, etc.
Moreover, the contractors will have to pay their taxes on the payment received from their services rendered.
Read More: How to choose the right staffing agency for your organization
Availability
Not all Millennials and Gen Zers are satisfied with the 9-5 routine. They now know the importance of work-life balance, so they are looking for jobs with fewer work hours, so they opt for contract jobs. And now, with the adoption of the work-from-home model, many gig workers are looking for contractual employment.
Skilled workers
Contract workers prefer to remain in their niche, so when it comes to their areas of expertise, you can expect them to be very good at what they do.
Fresh perspectives
The perspective of the people you see every day from 9 to 5 will not be the same as some who have newly joined your team or department. You will be amazed by the difference a new set of eyes can bring to the table.
Opportunity for a test run
When you hire a contract worker, you get the opportunity to see whether they will be a good fit for your company or not in the long run. If you think they will make a great addition to your team or organization, you can turn the contract job worker into a permanent employee.
Time-saving
You will save your time and energy with contract workers as they will not require training or onboarding. And as they will be with you for only a short time, introductions and familiarizing them with the work culture is unnecessary.
We hope the benefits mentioned above of hiring contract workers will help you in your decision-making process for temporary hiring.
We will leave you here with our best wishes.
Good luck!
Also Read: Direct Hire vs. Contract Hire – The Difference and Benefits
Search Articles
Categories
Recent Blogs